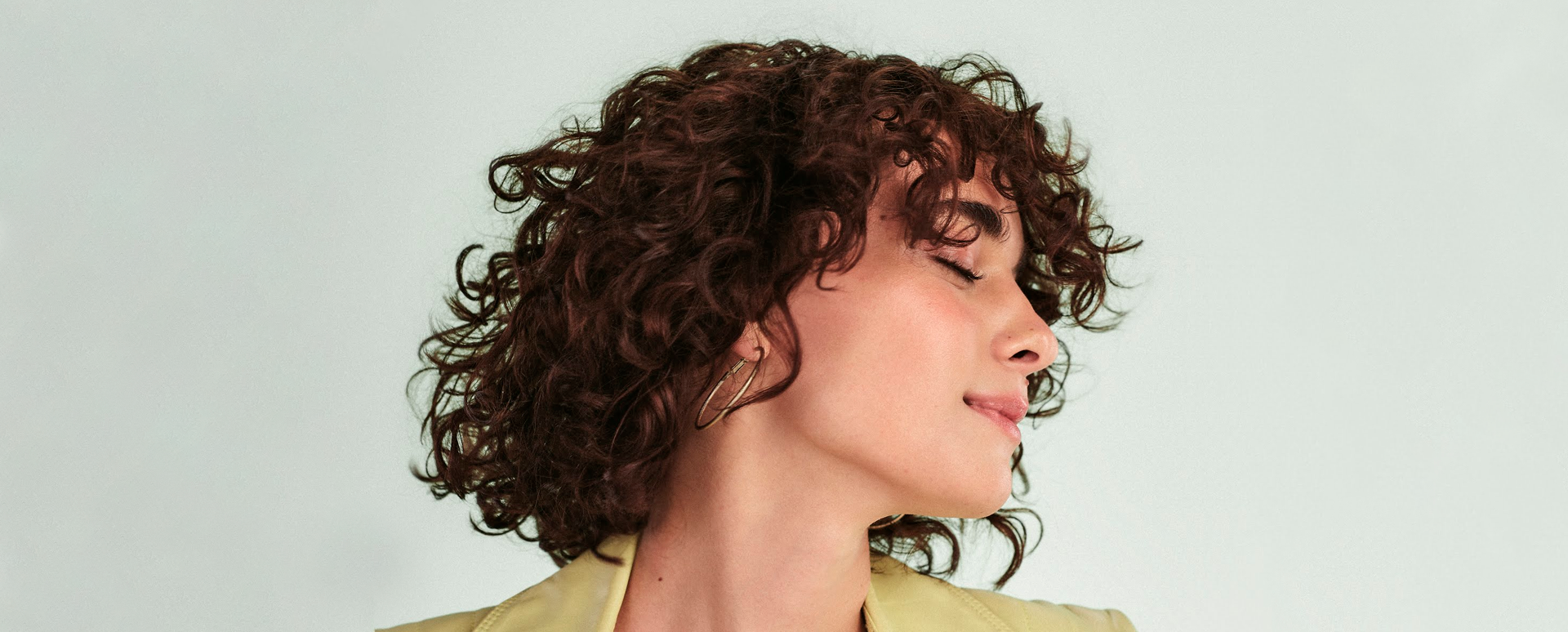 beauty
How to Prevent Split Ends for Silky Smooth Locks
When it comes to split ends, the best strategy is prevention. Read our post to learn how to prevent split ends and ensure the best looks!
Split ends are a fact of life. No matter what we do, they eventually come for us and force us to get a trim. That being said, there are ways to prolong your haircut and prevent split ends from popping up before their time. 
Up ahead, we share our tips and tricks for healthier ends, plus our must-try product picks that will elevate your efforts. 
Rinse Hair in Cool Water 
Hot water might feel luxurious, but it's anything but when it comes to your strands (and, quite honestly, your skin, too). Hot water causes damage to your hair cuticle by causing it to balloon and become more susceptible to fragility. As a precaution, it's best to rinse your hair with lukewarm or cool water to prevent swelling of the strand. Bonus: Rinsing your hair with cold water can leave your strands looking and feeling shinier, too! 
Try Murumuru Oil for Healthy Hair
Taking care of your hair is a lot like taking care of the skin. Just like the complexion, the hair loves a little natural oil, particularly when it's parched and on its way to splitting. 
Derived from the seeds of palm trees in the Amazon Rainforest, Murumuru Oil has high counts of antioxidant-rich Vitamin A which can help protect strands from environmental aggressors that leave the hair dry and brittle.
Our Ekos Murumuru Complete Care Set is a natural, sulfate-free haircare set that includes shampoo, conditioner, leave-in conditioner, and two masks. This set is specially designed to hydrate, strengthen, and moisturize dry or damaged strands. 
Shampoo Your Roots, Not Your Ends 
Shampoo is a necessary step in hair care. However, scrubbing up from roots to ends may eventually cause more harm than good. In addition to shampooing your hair every other day — your hair loves its natural oils — you want to ensure that you don't apply shampoo to the ends. Instead, give your scalp a good cleanse and allow the suds to trickle down to your ends. 
To rescue your already dry or damaged hair (or prevent it!), try our Lumina Nourishing Shampoo. Vegan, sulfate-free, organic, and natural, it gently lifts away dirt and debris from the scalp and strands while working to improve the overall health of your locks. 
Apply Deep Conditioner 
No split end prevention plan is complete without a weekly deep condition. Applying a thicker conditioner with deeply nourishing ingredients can breathe new life back into your hair — particularly your ends, which need it the most. Using a weekly conditioning treatment can also promote smooth, frizz-free hair that looks shiny and sleek just like the commercials! 
We recommend our Multi-Nourishing Conditioner. This natural conditioner is great for dry and damaged hair as it strengthens, hydrates, and nourishes your strands – all in one go.
Use a Microfiber Towel 
Believe it or not, what you use to dry your hair can matter just as much as the type of products you apply to it. A microfiber towel can hold a lot more water than a cotton towel, meaning it's much better at drying your hair. Additionally, drying your strands with a material that can absorb excess water means less time under a blow dryer, which can lead to more damage and more split ends. 
After drying with a microfiber towel, follow up with an organic, sulfate-free Split Ends Leave-In Conditioner to really protect and seal dry or damaged strands.
Comb Wet Hair 
We are all guilty of raking through our wet hair with our go-to paddle brush. However, if you want to prevent split ends, avoid this habit as much as possible. After washing your hair and drying with a microfiber towel, reach for a wide-toothed comb and our natural, strengthening Murumuru Leave-In Conditioner. Wide-toothed combs and leave-in hair conditioners are great for detangling strands without the tugging and pulling — which leads to, you guessed it, breakage — that an everyday brush can bring. 
Don't Make Hot Tools a Regular Thing 
In the journey of learning how to prevent split ends, this is probably one of the most important tips (and most likely a difficult one), exactly because the daily usage of hot tools has been extensively encouraged by hair trends over the past years. 
Hot tools are a fun way to dress up your hairstyle and express yourself. However, daily curling, crimping, or straightening can take a toll on the hair and the excessive heat can lead to split ends and damage. Instead of styling your strands daily, give your hair a break with a funky top knot or a sleek ponytail. 
When you want to use hot tools, follow up that night with the Lumina Repairing Hair Mask. This natural, ultra-hydrating mask delivers moisture, rescuing damaged hair and a dry scalp.
Being intentional about your entire hair care routine – from the products you use to the temperature of water you shower in – can help you prevent and treat split ends.