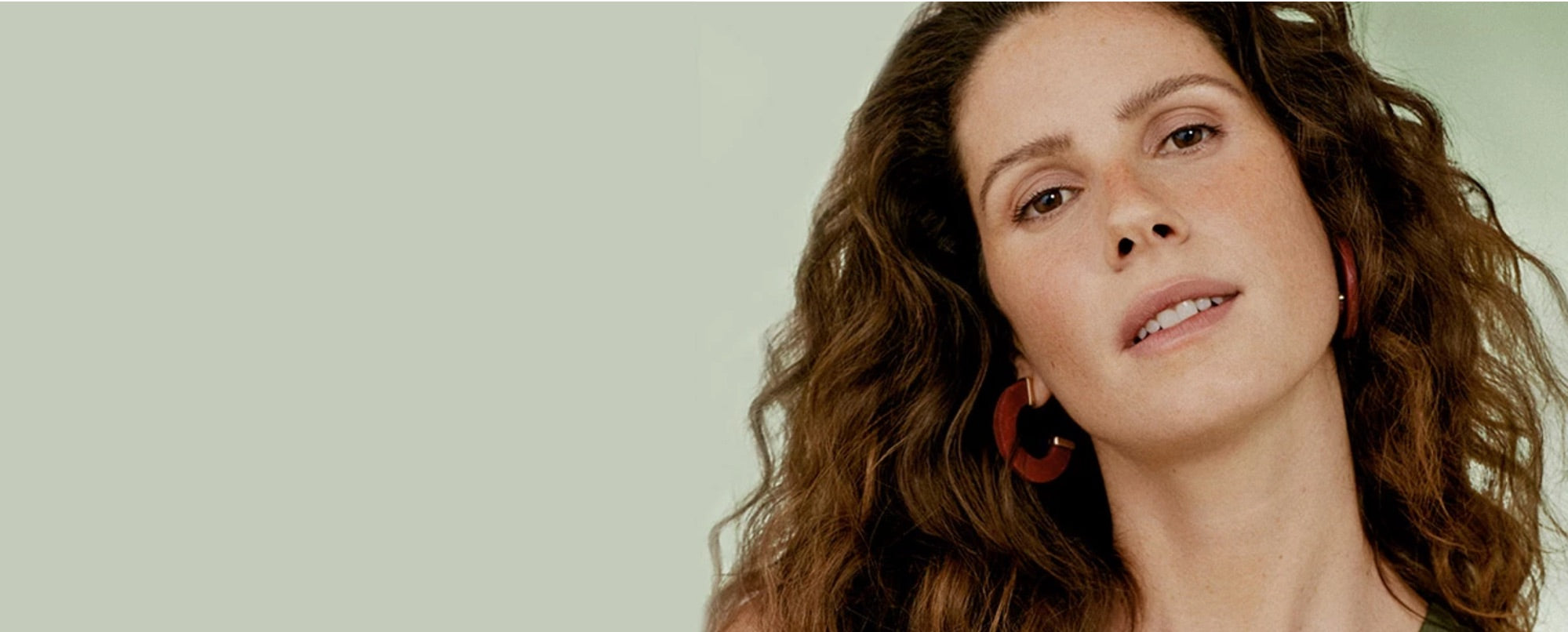 beauty
Skincare Routine Steps For All Year Round
Learn the basic skincare routine steps to look after your skin all year long.
Spring, summer, autumn, and winter. Yes, your skincare routine steps will change and vary according to your skin type and season. Some aspects of your skincare will remain constant, but you should make seasonal changes to address season-specific needs.
Different skin types feel the seasons differently. While hot and damp climate may be harder on oily skin types, cold and dry weather causes more damage to already dry skin types. 
Because of that, read through to learn the best skincare routine steps for each season of the year. 
Fall skincare routine steps
The drier weather and the change in the humidity during fall can affect the texture of your skin.
In addition to a diet rich in fruits and vegetables, never forget to apply sunscreen and do not take hot showers, as it will damage your skin and scalp. Since autumn is a dry season, wash your face at most twice a day and choose carefully your face wash, as it can remove the natural oils of the skin, which are especially important in this season.
It is also important to use a moisturizer that increases water levels and minerals on your skin. This will prevent possible peeling and itching.
Winter skincare routine steps
Dry skin type is the one that is most affected by cold temperatures. So choosing products that promote water retention in the skin will be essential.
Exfoliating your face too many times during the winter can remove the skin protection. If your skin isn't too dry, you can still do it, but make sure to use a moisturizer to elevate water levels in it.

Another tip for taking care of your skin at this time of the year is avoiding too long and too hot showers. As we already said, high temperatures may dry the skin and make it difficult to keep the hydration of your face and body.
Besides that, winter is the ideal season to treat melasma - a kind of blemish that appears on the face. The use of brightening acids and actives is recommended during this season because of the reduced sensitivity risk by sun exposure.  
Spring skincare routine steps
Dehydrated skin is the most common consequence of winter. Taking hot or very cold showers may cause the appearance of white spots on the skin. In this case, it is important to see a dermatologist to help you identify if these spots are actually possible allergies or mycoses and thus initiate proper treatment.
As temperatures begin to rise during spring, you may sweat more and your skin may become oilier. Cleanse the skin at least twice a day to remove the excess of oil in your skin. 
Ideally, wash your face with lukewarm water with a face wash for your skin type. You can also include products such as toners, oil cleansers, and make-up removers, but all of these products should be tailored to your skin's needs.
Hydration is also done from the inside out, therefore drink lots of water. And, of course, never forget the sunscreen, even on cloudy days.
Summer skincare routine steps
With high temperatures and increased humidity during summer, we should worry about skin becoming oilier. Women with oily skin suffer the most during this season. For them, it is critical to use a more astringent cleanser, oil-free sunscreen and a deep cleansing tonic at night. This will help control the excess glow in the skin on a daily basis.
Another thing that can happen to any skin type during summer is the increase of spots, due to the greater sun exposure. Therefore, it is very important to apply a high sun protection factor (SPF) sunscreen, which should be reapplied throughout the day, according to the guidelines on the packaging.
Adding sunscreen to your routine is one of the most important habits you can incorporate in your life, and that's true for every season - and even more relevant for summer. To make your routine easier, a good tip is to touch up your sunscreen using compact powders with SPF- they will also help blot the excess oil on the skin.
Procedures such as chemical peels and laser hair removal should be avoided during summer, as higher temperatures can delay the healing process and can cause sensitivity to sunlight. 
Daily skincare routine for healthy and beautiful skin
Several elements interfere with the health of your skin:
Wind, cold temperatures, dry air, and heat promote the evaporation of water from the most superficial layer of the skin into the environment. And the colder it is, the more dehydrated the skin gets.
The wrong products for the season, such as some face washes and makeup, may damage the lipids that make up the skin's natural barrier. On top of that, aging makes the skin less hydrated and less elastic, reducing the contours of the face.
The loss of minerals and electrolytes increases the process of dehydration, leaving the skin flabby, scaly and dull.
All of this can be minimized with the right skincare routine. Therefore, consider following the tips below in the order suggested. It will help you get the most out of your skincare products. 
Your daytime regimen
A general rule for the order of skincare routine steps is to apply products according to consistency - from thin to thicker products. The same goes for liquid products, which should be applied before oily ones. 
Another thing to consider is that, in the morning, you need to prepare and protect your skin from external factors such as ultraviolet rays and pollution. 
Step 1:

Wash your face with lukewarm water and a gentle cleanser.
Step 2:

Apply a face toner made specifically for your skin type. It can help remove excess oil and any remaining traces of impurities and dirt. This type of product can contain antioxidants, vitamin derivatives, and other ingredients that help balance the pH levels of your skin.
Step 3:

Use an antioxidant serum. This product protects the skin against free radicals - unstable molecules that can cause acceleration in skin aging - and is important to counteract damage from UV rays and environmental pollutants. 
Step 4:

Apply eye cream to help with your under-eye concerns, such as puffiness, dark circles, and crow's feet. This product can even out skin tone so that you look more awake. If you adopt this routine from the age of 20, you can avoid sagging, and maintain a younger look from an early age.
Step 5:

Even if you have oily skin, you need to use a face cream every day, because this product feeds your skin with more water and helps protect your skin's moisture barrier, keeping your face safe from external factors.
Step 6:

Apply sunscreen. Some versions are also moisturizing. It is up to you to moisturize and protect your skin simultaneously. The important thing is not to skip this step, even if the weather is cloudy or rainy.
Your nighttime regimen
Our skin has the ability to repair itself at night. Therefore, it is important to pay attention to the signs it's showing. For example, if your skin is dull, exfoliate. If irritated, moisturize and protect. 
The most important thing here is to be mindful about your skin and to give it exactly what it needs to rest and restore during your sleep. In addition, try following the skincare routine steps below.
Step 1:

The first step is to take off your makeup. Then, wash your face with a mild and gentle cleanser.

 
Step 2:

Apply a facial toner that matches your skin type. If you want, you can choose to exfoliate your face with a chemical toner or a facial scrub. It is important to remember you should exfoliate your skin at most three times a week.
Step 3:

Apply eye cream to give extra hydration and firmness to the eye area. You might want to use a richer eye cream for your night routine, but it'd also ok to use the same you choose to use in the morning.
Step 4:

Moisturize your skin according to its needs. Some nights, you can choose to only wash your face, moisturize and go to sleep. 
Technology helps a lot to achieve healthy and beautiful skin. Considering dehydrated skin and signs of dryness, Natura created the Acqua Auto-Replenish Gel Hydrator. It is a super-concentrated product that promotes an instant hydration recharge and stimulates the skin to intelligently self-hydrate. The result is hydrated and rebalanced skin.
Aqua Auto-Replenish Gel Hydrator stimulates skin cells to produce essential humectant components that attract and maintain water on the skin. By looking at the cell and molecular biology, studying and selecting unique bio-actives from the Brazilian biodiversity, and combining them with known dermatological actives, they created a product that stimulates active hydration mechanisms.
Establishing your own skincare routine steps for each season is key and, most importantly, finding the products that best work for you is crucial. If you keep treating your skin with attention and care, beautiful results will keep showing up. 
If you liked this post, keep reading our publications and learn even more about skin and hair care routines!