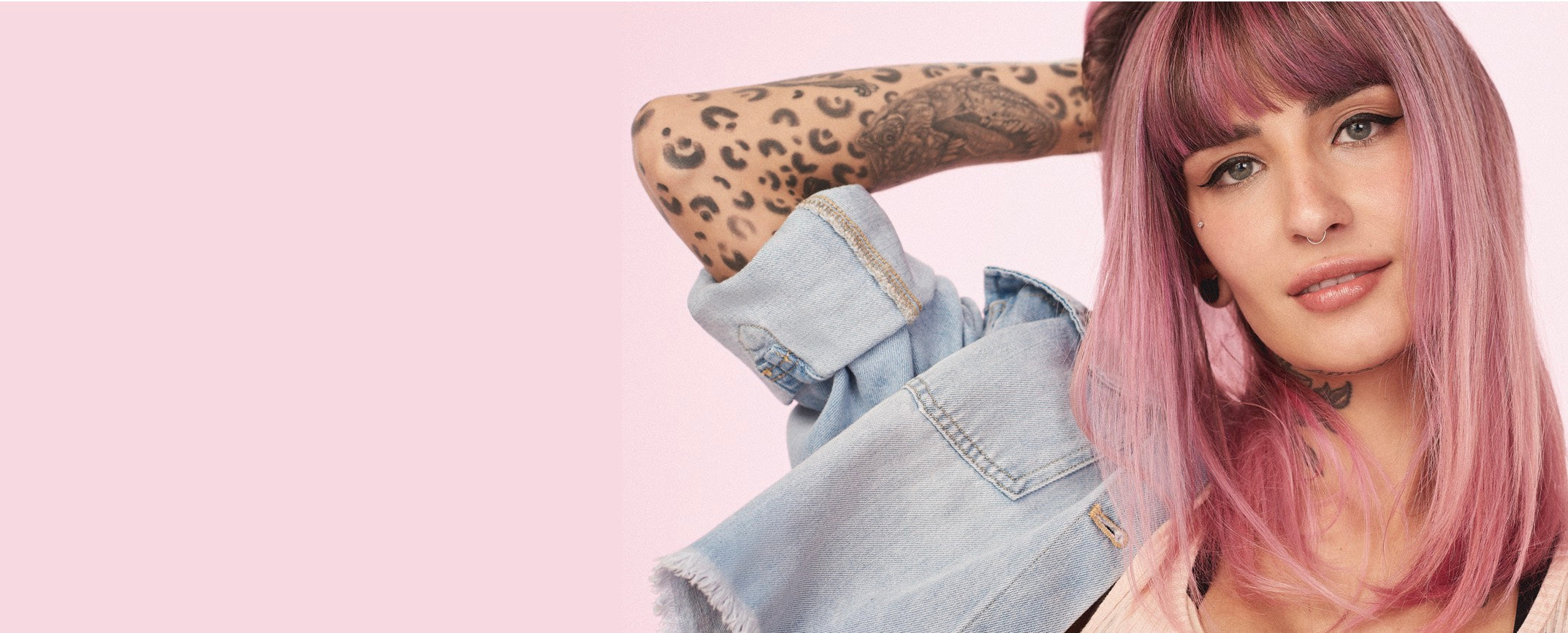 beauty
How To Repair Damaged Hair: A Guide For Every Hair Type
Dry, damaged by chemical treatments, straight, wavy, curly hair. For every need, a specific way of taking care of it. Check out these guidelines to repair damaged hair and get healthier hair.
Damaged hair is a common problem we all have, or most likely will face. Fortunately, with the right information and the correct products, damaged strands can easily be repaired.
How to Identify Damaged Hair?
Before learning how to repair damaged hair, it is important to recognize the type of damage you may be facing. There are three main categories of damaged hair: chemical damage, environmental damage, and heat damage.
Chemical Damage
Chemically damaged hair may be the result of hair dye, highlights, lowlights, straightening, Brazilian blowouts, perms, or extensions. When undergoing one of these procedures, chemical formulations are used to achieve the desired result. Unfortunately, those chemicals also interfere with the natural structure of the hair cuticle.
For example, permanent straightening and Brazilian blowouts break the surface layer of the hair. This removes the protective layer of the cuticle, which is what leaves the hair shiny and with texture. Additionally, that protective layer is what retains the strand's moisture. Without that layer, the hair is left weak, dry, and brittle.
Have you ever noticed that your hair gets thinner after you go through chemical procedures? That's because chemically treated hair loses capillary mass. For this reason, the more chemically treated the hair is, the more you need to learn how to repair and restore it.
Environmental Damage
Especially during summer, your hair may suffer from environmental damage. Sea salt, chlorine, and ultraviolet light can affect the cuticle of the hair strand by removing its protective layer and ability to retain moisture. This effect is very much like the damage caused by the chemical factors we've just talked about.
Environmental damage leaves hair frizzy and dry. If you notice some hair discoloration after sun exposure, this is a sign that damage has occurred – the hair proteins have deteriorated and the strands have become dry.
Excessive Heat
Straightening irons, blow dryers, curling wands, and other tools expose the hair to excessive heat and break the protective layer of the hair strands. Again, this causes the hair to lose the ability to retain its natural proteins and vitamins.
Good news: most of the problems (such as dullness and frizziness) due to excessive heat are reversible. However, the sooner you start treating your hair, the better. 
How to Repair Damaged Hair
Now that you understand the main 3 categories of damaged hair, learn how to repair each specific type of damaged hair. 
Dry Hair → Deep Nutrition
Dry hair has a rough texture – it's unaligned, frizzy, and has excessive volume. Dry hair needs deep nourishment to seal the cuticle and leave the strands lined up. 
The Natura Lumina Dry Hair Treatment was specially developed to nourish dry hair. This haircare set contains a sulfate-free shampoo, moisturizing conditioner, and replenishing hair mask that are designed to strengthen hair. They promote reconstruction and deep nutrition from the first application thanks to our Pró-Teia Biotechnology (see explanatory box below) combined with our Nutrirevitalization active.
Together, our Nourishing Shampoo, Multi-Nourishing Conditioner, and Repairing Hair Mask deeply hydrate hair, eliminating coarse and damaged strands.
Chemically Treated Hair → Damage Regeneration
Changing the color or the texture of your hair is a fun way to express your personal style! But as you go through chemical procedures, your strands lose capillary mass, making them more susceptible to breakage. 
So, how do you repair chemically damaged hair? You're going to need "hair food", or in other words, you will need to give the nutrients and compounds that regenerate the hair strand to its original stage – both through regular hydrations and day-to-day care. 
The Natura Lumina Chemically Damaged Hair Treatment regenerates these damages by combining the Liporeposition active with the Pró-Teia Biotechnology (see explanatory box below). By regenerating the strands from the inside out, the hair looks healthier – and straightening procedures and hair dyes last longer!
There are three products in this chemically damaged hair treatment – shampoo, conditioner, and a hair mask. The Restructuring Shampoo penetrates the fiber and balances the hair. The Pro-Vitality Conditioner helps repair damaged hair by inserting lipids lost by the capillary fiber and returning the natural cohesion of the strand cuticles. The Regenerating Hair Mask helps reconstruct the capillary structure from the cortex to the cuticle and densifies hair. 
Overall, this line leaves the hair with optimal elasticity and flexibility. 
Natural Straight Hair → Combating Oiliness 
Now, if your hair has not undergone chemical procedures to become straight, its care is completely different. That is because natural straight hair tends to be oily, especially by the roots, which makes it look heavier and dirtier as the day goes by. 
Natura Lumina Straight Hair Treatment was developed to remove impurities and oiliness for a longer period, leaving the hair healthier from the first application. This haircare set combats frizz, oiliness, and damaged hair with a shampoo, conditioner, and leave-in spray – all specifically designed for straight hair.
The Purifying Shampoo removes oil from roots, decreasing the return of oiliness, and is 4.7 times stronger than conventional products. The Protecting Conditioner acts directly from roots to tips moisturizing the hair without leaving it heavy. The Leave-In Treatment improves movement and sheen, as well as provides twice as much protection against free radicals. 
These products for straight hair will leave strands glossier, stronger, and more resistant.
Curly Hair → Higher Definition & Hydration
Although every curl type is different, curly hair usually tends to be opaque, dry, and very frizzy. Basically, curly hair *needs* definition and deep hydration.
The Natura Lumina Curly Hair Treatment is gentle on curly hair. Sulfate-free and silicone-free, it precisely treats the hair thanks to the Pró-Teia Biotechnology (see explanatory box below) in combination with the Hydradefinition active. 
The Hydrating Shampoo leaves the hair stronger and dramatically reduces hair loss due to breakage. This hydrating curly hair shampoo has an anti-knotting effect and leaves the hair up to 39% easier to comb. 
Made with keratin, the Curl Definition Conditioner acts on the definition of curly hair, making it softer and more controllable. 
The Nourishing Mask repairs hair erosion while increasing hair mass while the Leave-In Treatment enhances hair texture and protects the capillary structure against heat damage from hot tools.
What is the exclusive Pró-Teia Biotechnology?
By studying the strength and flexibility of a spiderweb, our scientists formulated exclusive Pró-teia Biotechnology. The spider web is 5x stronger than steel, 5x more malleable than nylon, and shares with the human hair the same protein design. We took that knowledge and created a type of technology that precisely targets the hair's specific needs, regenerating each strand from the inside out.

Lumina Hair Care Satisfaction Guarantee
A daily hair care routine powered advanced haircare technology and unique bio-actives is sure to make your locks smooth, shiny, and bouncy. We don't promise good hair every day, but we promise healthier hair since the first application. That's why we offer a money-back guarantee if you are not completely satisfied with Natura Lumina's basic treatment system (shampoo, conditioner, mask). Check out all the details on Lumina Hair Care Satisfaction Guarantee.  
Pssst... did you know that Natura products are vegan and cruelty-free?